Mid-Atlantic NATO "Cinema Show & Tell" 2017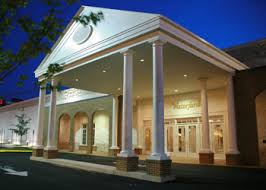 DAY ONE: Tuesday, May 9, 2017
This event will be held at Waterford Springfield, 6715 Commerce Street, Springfield, VA 22150
9:30 AM - 1:30 PM - Registration Table open
     pick up name tag & event tickets
     
10:00 AM - 11:00 AM - Mid-Atlantic NATO General Membership Mtng & Legislative Update
     With Special Guest Chris Gill, Christian & Barton
                                 Virginia Legislative Advocate for Mid-Atlantic NATO
11:00 AM - 12:00 PM - NATO "State of the Industry" Issues Briefing
     Belinda Judson, NATO State Government & Regional Liaison
     David Binet, NATO Director of Membership
12:00 PM - 1:00 PM -  Credit Card Processing Seminar
     Wynn Salisch, Casablanca Ventures 
Credit Card Processing is confusing to almost everyone, from the rates and fees to PCI compliance to new technologies like EMV. This session will finally explain, in plain English, how payments flow through the system, the system's various participants, how rates and fees are set and how they can be reduced, what PCI means and why compliance is so important, what EMV is and how it works, how to better secure a theatre's payments infrastructure to prevent costly breaches, what encryption and tokenization are, how to prevent chargebacks, and how to increase donations and boost concession sales per capita through electronic payments. Questions from the audience are encouraged throughout this interactive session and attendees leave with a newfound understanding of electronic payments and associated best practices. The presenter is a veteran of both stage and screen theatre operations and the payments industry.

The information included applies to and is valuable for everyone at all levels.  Even CFOs of major Fortune 500 companies don't understand how the payments industry works or the financial side of the industry, or the true risk exposure of data security issues facing them, because no one can be an expert at everything.  Managers who don't control their companies' merchant accounts will find it valuable as well in how it explains how transactions flow and why certain things happen with approvals, declines, etc. and best practices at the unit level for protecting cardholder data and preventing hacker incursions both at the cinema and in their own personal lives.

1:00 PM - 3:15 PM - Trade Show & Lunch
     (Lunch ends at 2:15 PM)
3:15 PM - 4:15 PM - What, When, and How:
     The Department of Justice's Ruling on Closed Captioning and Audio Description
     Esther Baruh, NATO Director of Government Relations
     Chuck Mulhearn,Dolby
     Beth Figge, QSC
     Jorn Erkau, Sennheiser
     Christopher Simpson, Sony
3:30 - 5:30 - Goody Bag Pick-Up (with full registration)
     Sponsored by Sonic Equipment Company
4:15 PM - 5:00 PM - Measuring Cinema Marketing
     Rich Daughtridge, Leitersburg Cinemas
This presentation is for theaters of all sizes to consider. It deals with social media, digital media, event marketing and more. Marketing for movie theaters in today's world is critical. 
5:00 PM - Break - Check-in at Hotel, Relax at Houihans
     Don't forget your Goody Bag!
6:30 PM - 7:30 PM - Opening Night Reception
     Sponsored by Veezi
7:30 PM - 9:30 PM - Mid-Atlantic NATO Scholarship Awards Dinner
     Join us as we Celebrate 100 Years of Advocacy & our 33rd Year of Scholarships!
     Sponsored by SEB Security
9:45 PM - After dinner social at Houlihan's - Hilton Hotel          
DAY TWO: Wednesday, May 10, 2017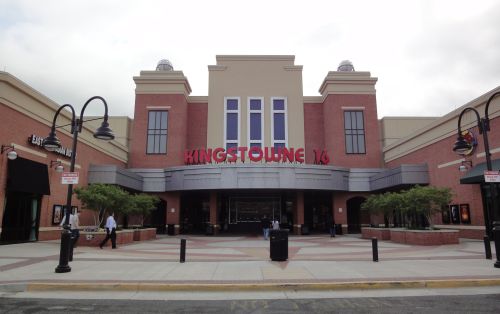 A DAY AT THE MOVIES!
This event will be held at the Regal Kingstowne,
5910 Kingstowne Center, Alexandria, VA 22315
8:45 AM - 9:45 AM - Film Studio Meet & Greet
     Continental Breakfast will be available
     & We invite you to Enjoy NCM's Pre-show
     
Participating Studios: Annapurna, Bleecker Street, Broadgreen Pictures, Focus Features, Fox, Lionsgate, Roadside Attractions, Sony, Universal, and Warner Bros. 

9:45 AM - Dolby Atmos Demo followed by Studio Presentations
12:30 PM - Lunch
     Special Program Sponsored by NCM
1:00 PM - 3:00 PM - Studio Presentations